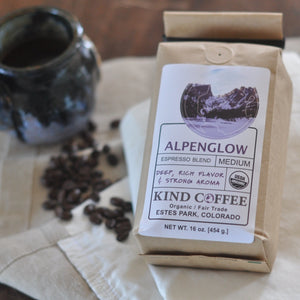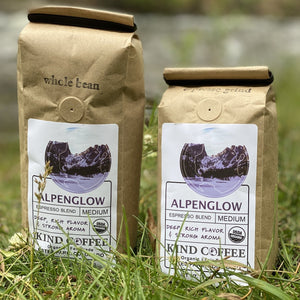 Alpenglow is an optical phenomenon of a reddish glow seen near sunset or sunrise on the tops of mountains. It is simply breathtaking.
A blend of our favorite smooth coffees
Makes an excellent latte, with deep flavor and strong aroma
Medium Roast
Please note that this will come Whole Bean, otherwise please leave us a note at checkout for what type of grind you need.