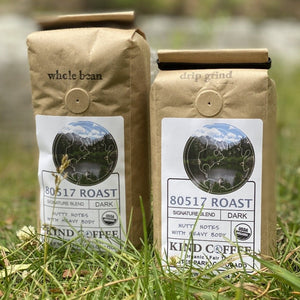 80517 is a dark roast with nutty notes and heavy body.
This blend was chosen by our favorite locals.
To create this signature blend, we offered 3 different roasts to our regulars and left it up to them to taste, evaluate & select the perfect one to be named: 80517, our zip code!
We love this dark roast and its extra special as we had help choosing it.