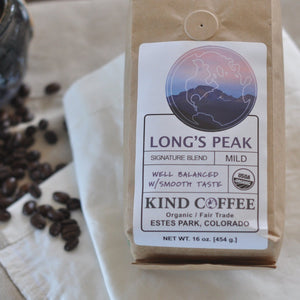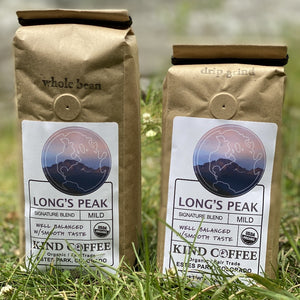 Long's Peak is the closest 14er mountain to the Town of Estes Park. With an elevation of 14,259', this majestic view is the breathtaking and something you've got to see in person. Definitely a focal point for our town here
 A well balanced blend of coffees from the Americas. 

Low acidity, smooth taste, and pleasant aroma. 
Our house coffee and best seller!
Mild Roast